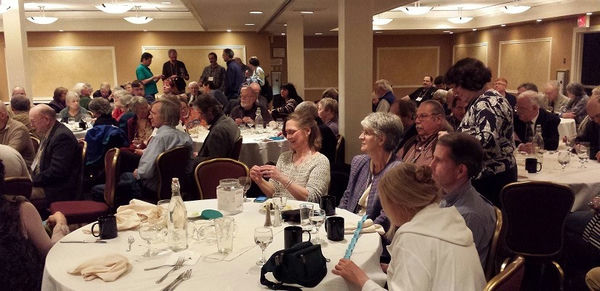 Conferences
NEARA meets twice annually, in the Spring and Fall, at various locations around New England and eastern New York. Field trips normally take place on Friday afternoon and Sunday morning. We hold program sessions Friday evening and all day Saturday into the evening, with a longer keynote presentation after dinner.
We explore a broad range of topics at our conferences. The peopling of the Americas, pre-Columbian voyages, new technologies that help examine our world, and especially northeastern indigenous stonework have all been grist for our mill. Representative recent programs are linked below.
Conferences provide opportunities to network, purchase books, and participate in field trips to see examples of regional indigenous stonework and other structures.
For suggestions about where to hold conferences and about topics or speakers that you would like to see, contact the Vice President, whose responsibility is to organize and run conferences. For questions about attending an upcoming conference, contact the Registrar.
Future Conferences
The 2024 Spring conference will focus on the total solar eclipse, in northern Vermont April 6th - 8th 2024. View the 2024 Eclipse Conference page. Note the unusual Saturday to Monday schedule, to match the eclipse which occurs on Monday.
Recent Conferences
Spring 2023, Matamoras PA, with videos
Fall 2022, Brattleboro VT, with videos
Spring 2022, North Stonington CT, with videos
Fall 2021, held virtually via Zoom, with 7 field trips, with videos
Spring 2021, held as a webinar with three presentations: Triad of Technologies video
Fall 2020, was cancelled due to COVID-19
Spring 2020, was cancelled due to COVID-19
---
A Past Conference
2019 Fall Conference
Indigenous American Civilizations
This conference will feature a focus on the overall subject of civilizations, including how they are defined and the indicia of their presence. Several perspectives will be offered on this important and complex subject, including how this subject pertains to the Northeast.
When the Spanish began to enter southeastern North America in the early 16th Century, they reported still active vestiges of the great mound building tradition of the Mississippian civilization. In the 18th Century, with the westward expansion into the Ohio Valley, early explorers and settlers encountered complex and massive geometric earthworks that were intuitively perceived to be remnants of a vanished civilization. Most of these monumental constructions were of earth, but some were stone. Scholars back East were intrigued by this subject. This 1786 Ohio earthworks survey survives among the correspondence of Thomas Jefferson, sent to him by Yale president Ezra Stiles.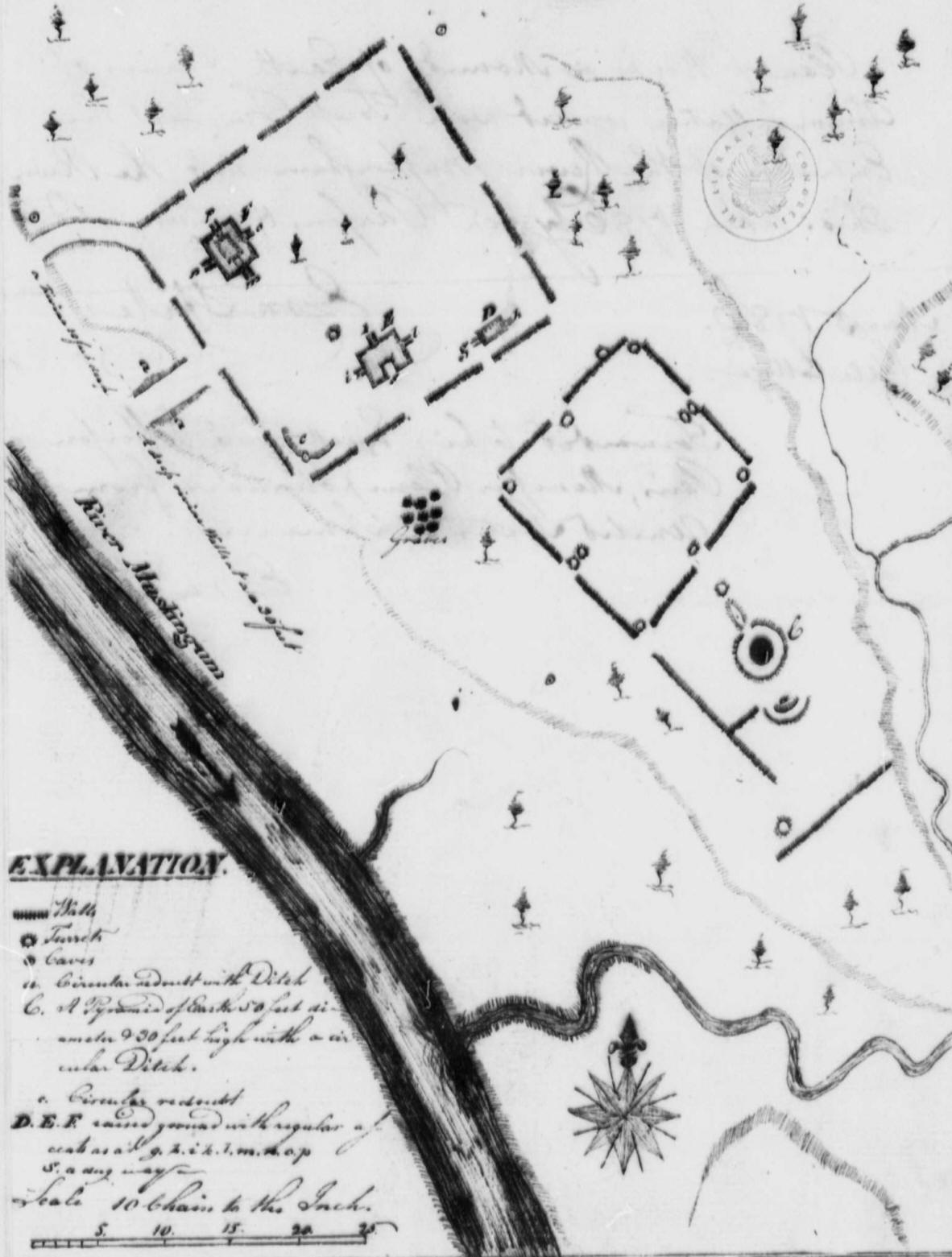 Library of Congress
By 1848, when the Smithsonian published its first work, Ancient Monuments of the Mississippi Valley by Squier and Davis, the publication contained numerous surveys acquired over decades of work. It remains the most significant work the Smithsonian has produced. 30 years ago, when Mavor and Dix replicated for the Northeast what Squire and Davis had done further west 141 years earlier, the subtitle of their book was The Sacred Landscape of New England's Native Civilization. A similar history of the modern recognition of the ancient ceremonial architecture of the Anasazi civilization of the Southwest could be related. It has long been evident the Americas contain a complex history of advanced societies, far more detailed than the simplistic Maya, Aztec and Inca sequence of popular conception.